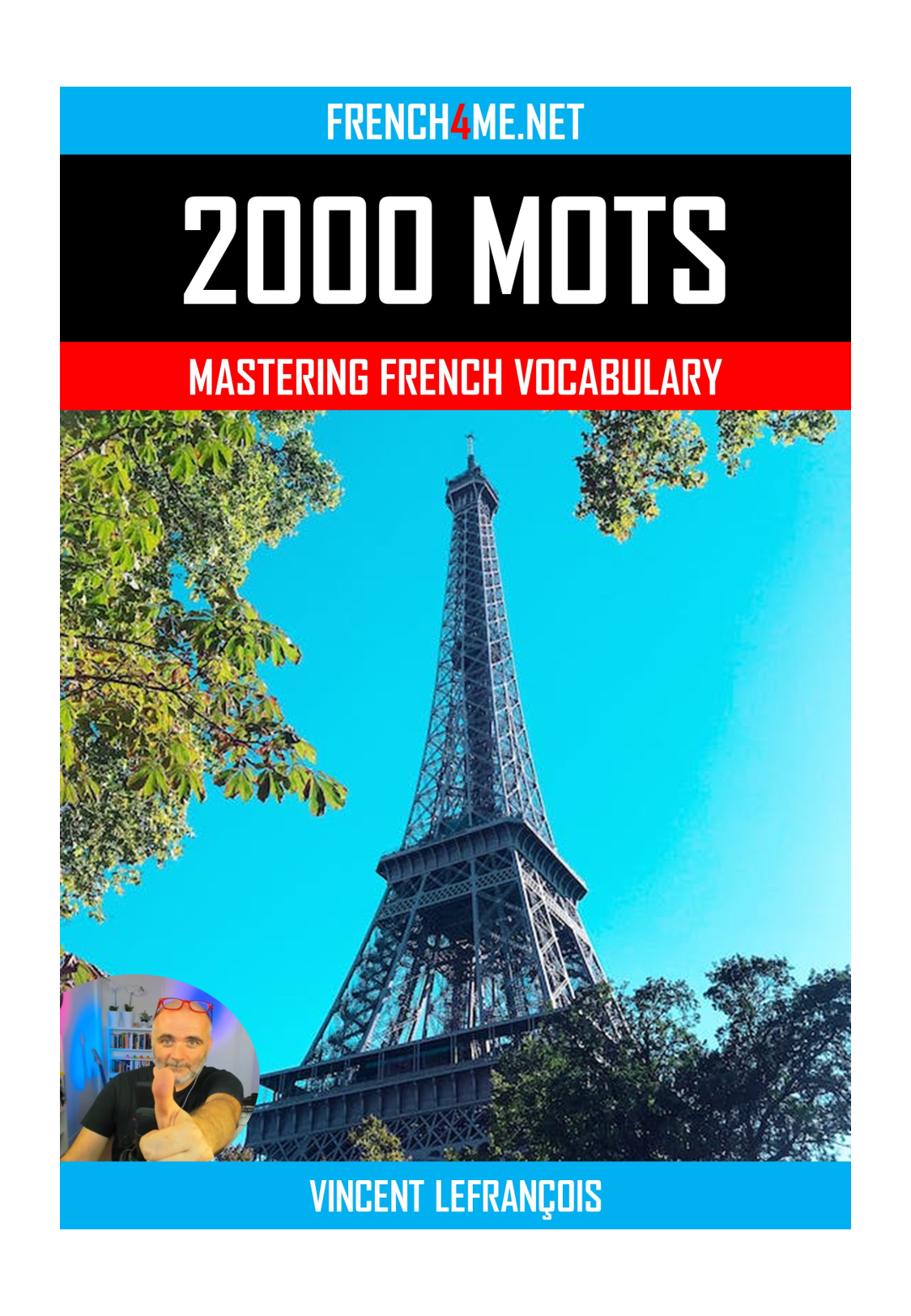 YOUR FREE WELCOME GIFT FROM FRENCH4ME.NET!

"Mastering French Vocabulary: 150 Matching Exercises for 2000 Words" is a FREE comprehensive and engaging exercise book designed to help French language learners enhance their vocabulary skills. With 150 matching exercises, this book offers an effective and enjoyable way to practice and reinforce French-English word pairs.

Each exercise focuses on a set of French words and their corresponding English translations. The exercises are carefully designed to provide practice in both directions, allowing learners to match French words to their English counterparts and vice versa.
With a total of 2000 French words, this book covers a broad range of essential vocabulary topics, including food, travel, daily life, and more. Additionally, the correct answers are provided at the end of the book, making it easy for learners to check their progress and identify areas for improvement.
VIDEO, QUIZZES, PODCASTS AND BOOKS
GET FULLY EQUIPPED TO MASTER FRENCH AT YOUR PACE AND THE WAY YOU WANT!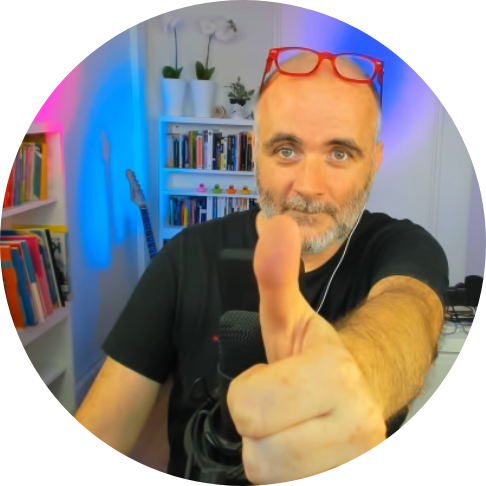 "As a French teacher with over 25 years of experience, I have developed a wealth of material including videos, audio files, e-books, and apps to aid in the learning process of French. My goal is to provide students with the tools to learn French efficiently and effectively. My French learning videos which have been tailored to the needs of the learners have been viewed more than 500 million times by millions of viewers form all over the world and they got me over 1 million subscribers on my different YouTube channels.
My online students gave a lot of feedback to create lessons that would be the best and would assure them to learn French in an efficient and relaxed manner.
On this website, created in 2016, you can find a variety of resources to help you achieve your goals in learning French, whether you are a beginner or an advanced learner. From videos and audio files to e-books and apps, you will find everything you need to learn French in a fun and engaging way.
Vincent Lefrançois


Check your inbox to confirm your subscription