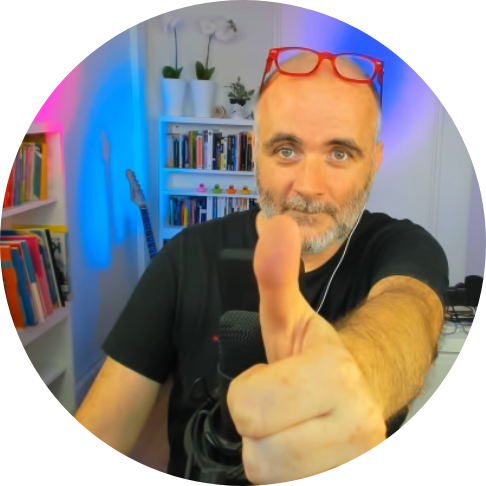 "As a French teacher with over 25 years of experience, I have developed a wealth of material including videos, audio files, e-books, and apps to aid in the learning process of French. My goal is to provide students with the tools to learn French efficiently and effectively. My French learning videos which have been tailored to the needs of the learners have been viewed more than 500 million times by millions of viewers form all over the world and they got me over 1 million subscribers on my different YouTube channels.
My online students gave a lot of feedback to create lessons that would be the best and would assure them to learn French in an efficient and relaxed manner.
On this website, created in 2016, you can find a variety of resources to help you achieve your goals in learning French, whether you are a beginner or an advanced learner. From videos and audio files to e-books and apps, you will find everything you need to learn French in a fun and engaging way.
Vincent Lefrançois

THE FULL CURRICULUM XXL
Your key to master French language the way you want.

VIDEO, QUIZZES, AUDIO AND BOOKS
GET FULLY EQUIPPED TO MASTER FRENCH AT YOUR PACE AND THE WAY YOU WANT!

BUNDLES FOR YOUR LEVEL
If you prefer to pick a bundle that suits your current French level.

USEFUL BUNDLES
If you choose to focus on a specific aspect of the language.

Check your inbox to confirm your subscription