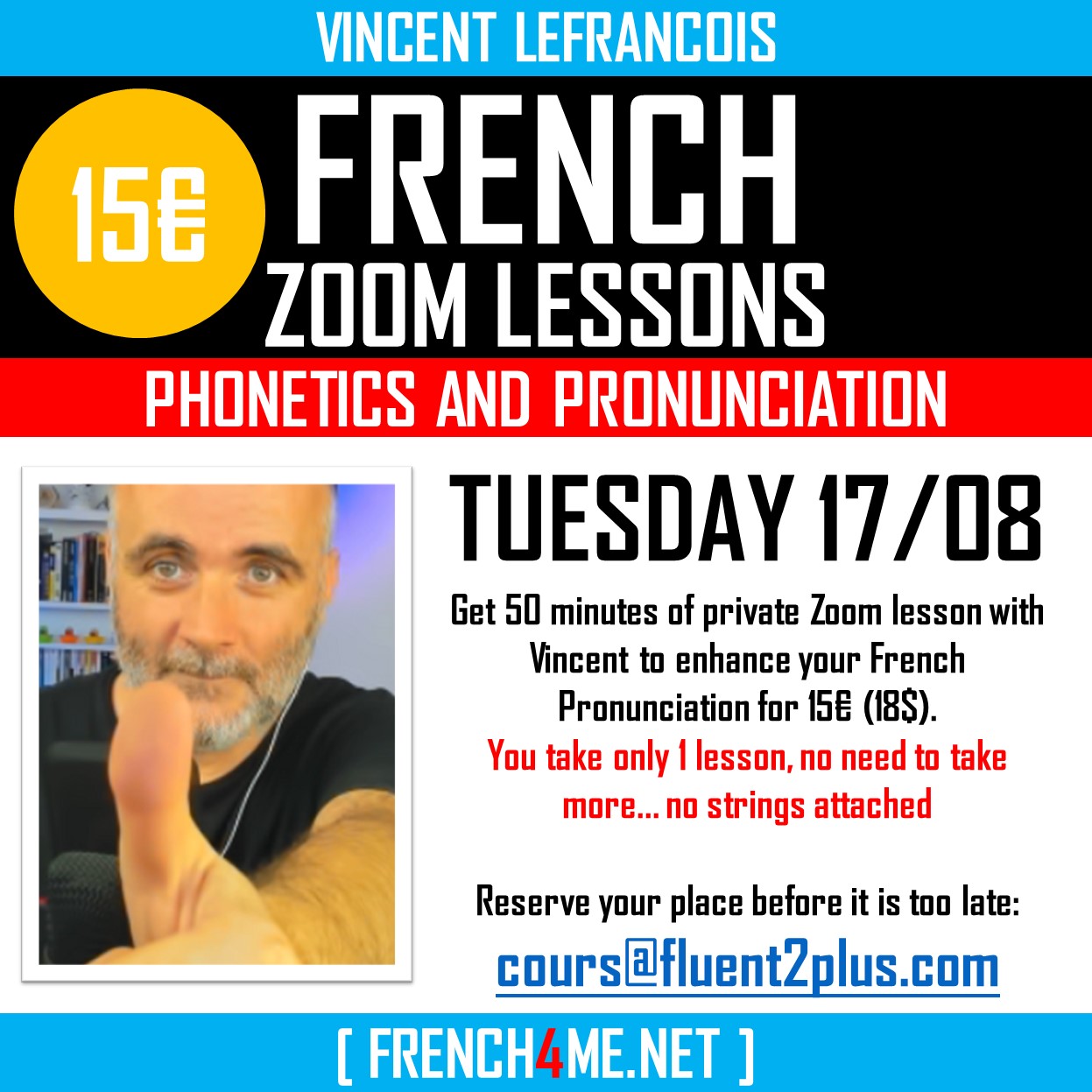 INCREDIBLE!!!
Tuesday 17th of August will be dedicated to pronunciation.
Get 50 minutes of private Zoom lesson with Vincent to enhance your French Pronunciation for the INCREDIBLE price of 15€ (18$).
You take only 1 lesson, no need to take more... no strings attached
---------------------
INCROYABLE !!!
Le mardi 17 août sera consacré à la prononciation.
Prenez 50 minutes de cours privé Zoom avec Vincent pour améliorer votre prononciation française pour le prix INCROYABLE de 15€ (18$).
Vous ne prenez qu'une seule leçon, pas besoin d'en prendre d'autres.