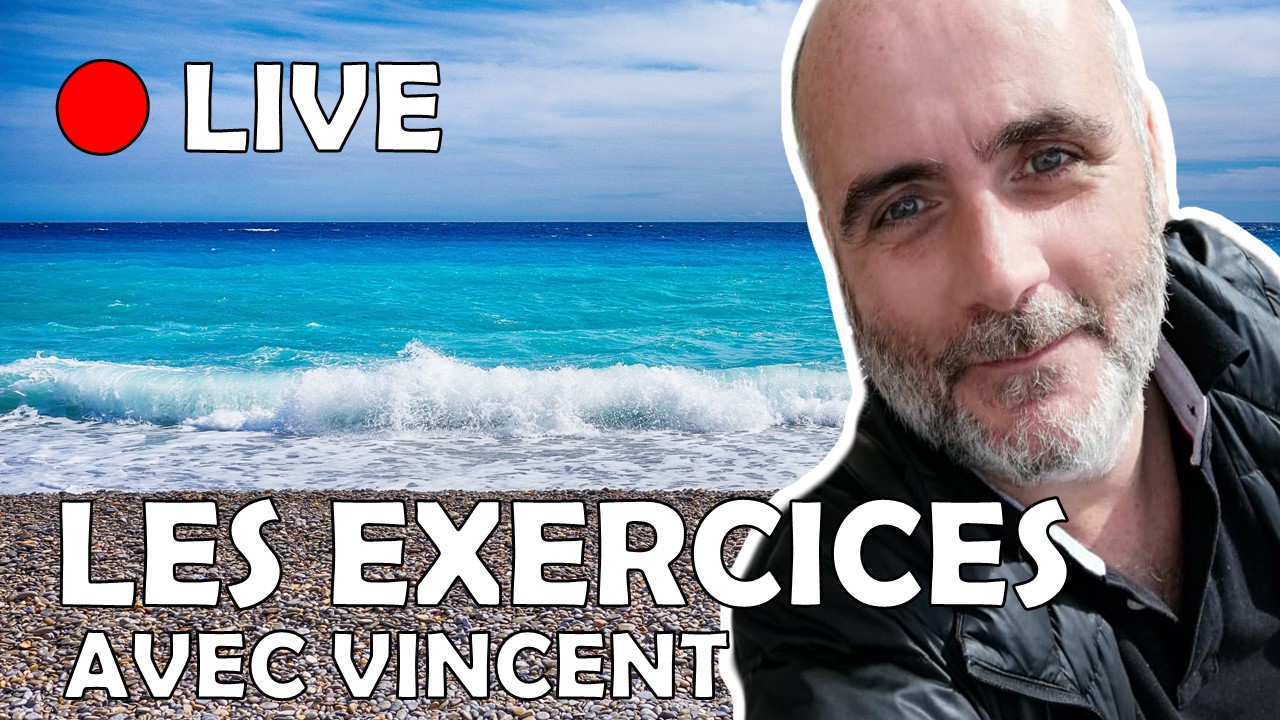 Bonjour à toutes et à tous,
I am so pleased to announce my return on Youtube with the "LIVE EXERCISES" that we all enjoyed so much. Many persons were asking me when I would come back... well, here I am!!!
So get ready to practice French with me with this new series of live exercises where we will have grammar, vocabulary, numbers, dictations, etc...
I am waiting for you and I hope that you will be waiting for me :)
Amicalement,
Vincent
-------------------------------------------
Lundi 10 Août (16.00 Paris - 10.00 New York)
Mardi 11 Août (16.00 Paris - 10.00 New York)
Mercredi 12 Août (16.00 Paris - 10.00 New York)
Jeudi 13 Août (16.00 Paris - 10.00 New York)
Vendredi 14 Août (16.00 Paris - 10.00 New York)
Samedi 15 Août (16.00 Paris - 10.00 New York)
Dimanche 16 Août (16.00 Paris - 10.00 New York)