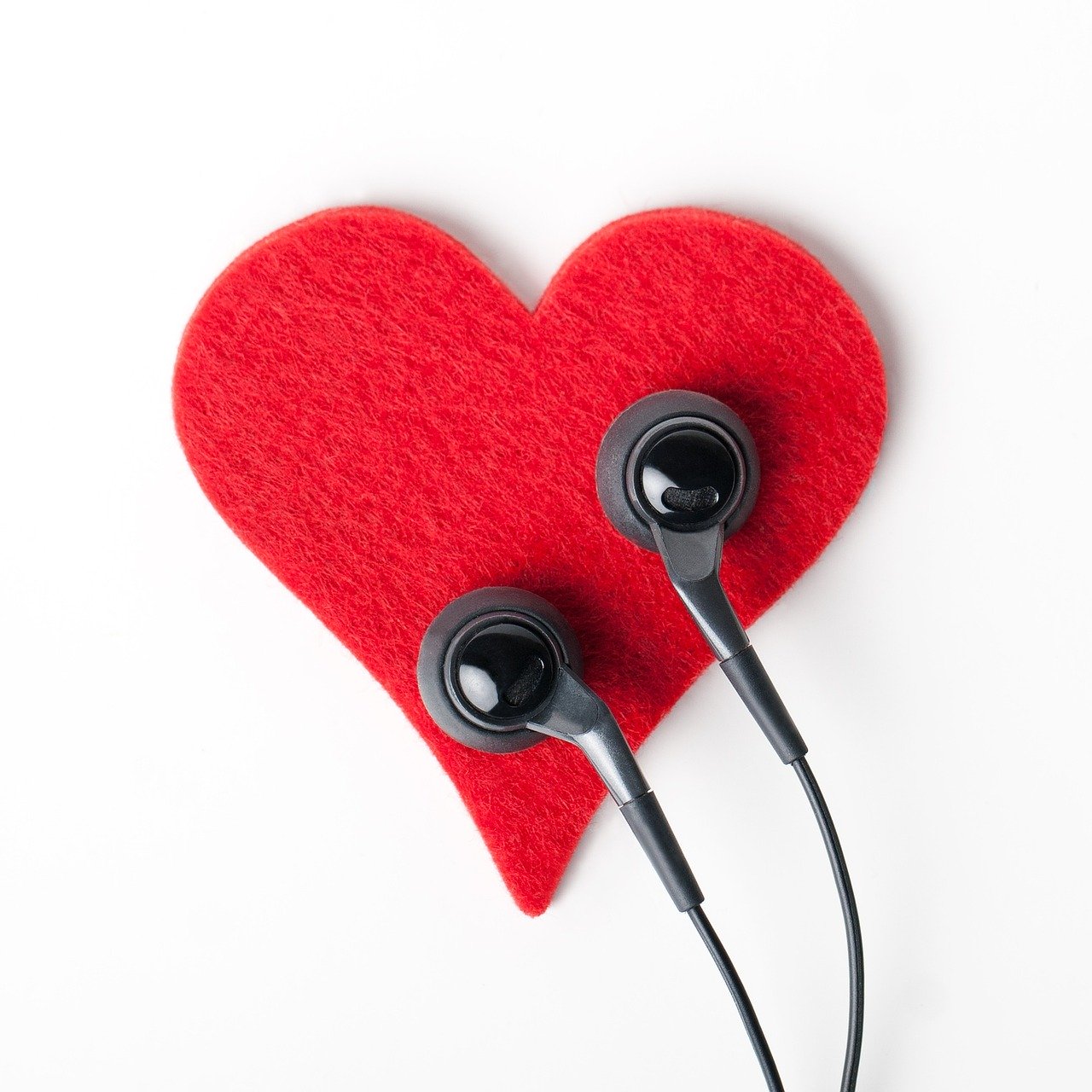 Bonjour,
As it now seems that we will have to stay inside for a while, we need to stay positive and consider it as a great way to learn new things!
So, I will contribute the only way I can to help you learn French. I am pleased to offer you 2350 copies of my audible books:
47 titles available x 50 = 2350 FREE audiobooks just for you.
We should limit it to 1 book per person to make sure that everyone can benefit. And we will follow the rule "first arrived... first served".
Choose the book you want to have and send me a message with your email and the country where you are:
Have a great day, stay inside and take care of your loved ones,
Vincent
------------------------------------
P H O N E T I C S
------------------------------------
Pronounce like a French (Vol 1) + AUDIO: Learn how to properly pronounce French sounds (with AUDIO)
Pronounce like a French (Vol 2) + AUDIO: Learn how to properly pronounce French sounds (with AUDIO)
Pronounce like a French (Vol 3) + AUDIO: Learn how to properly pronounce French sounds (with AUDIO)
------------------------------------
G R A M M A R
------------------------------------
Learn French in 5 days (Unit 1) + AUDIO: The French method already trusted by million of people (First edition)
Learn French in 5 days (Unit 2) + AUDIO: The French method already trusted by millions of people (First edition)
Learn French in 5 days (Unit 3) + AUDIO: The French method already trusted by millions of people (First edition)
Learn French in 5 days (Unit 4) + AUDIO: The French method already trusted by millions of people (First edition)
Learn French in 5 days (Unit 6) + AUDIO: The French method already trusted by millions of people (First edition)
Learn French in 5 days (Unit 7) + AUDIO: The French method already trusted by millions of people (First edition)
Learn French in 5 days (Unit 8) + AUDIO: The French method already trusted by millions of people (First edition)
Learn French in 5 days (Unit 9) + AUDIO: The French method already trusted by millions of people (First edition)
Learn French in 5 days (Unit 10) + AUDIO: The French method already trusted by millions of people (First edition)
Learn French in 5 days (Unit 11) + AUDIO: The French method already trusted by millions of people (First edition)
Learn French in 5 days (Unit 12) + AUDIO: The French method already trusted by millions of people (First edition)
Learn French in 5 days (Unit 14) + AUDIO: The French method already trusted by millions of people (First edition)
------------------------------------
C O N J U G A T I O N
------------------------------------
100 French Verbs - Future (Vol 1) + AUDIO: The most used verbs conjugated in the Future tense with AUDIO
100 French Verbs - Future (Vol 2) + AUDIO: The most used verbs conjugated in the Future tense with AUDIO
100 French Verbs - Future Perfect (Vol 1) + AUDIO: The most used verbs conjugated in the Future Perfect tense with AUDIO
100 French Verbs - Future Perfect (Vol 2) + AUDIO: The most used verbs conjugated in the Future Perfect tense with AUDIO
100 French Verbs - Indicative Present (Vol 2) + AUDIO: The most used verbs conjugated in the Indicative Present tense with AUDIO
100 French Verbs - Indicative Present + AUDIO: The most used verbs conjugated in the Indicative Present tense with AUDIO
100 French Verbs - Past Conditional (Vol 1) + AUDIO: The most used verbs conjugated in the Past Conditional tense with AUDIO
100 French Verbs - Past Conditional (Vol 2) + AUDIO: The most used verbs conjugated in the Past Conditional tense with AUDIO
100 French Verbs - Past Continuous (Vol 1) + AUDIO: The most used verbs conjugated in the Past Continuous tense with AUDIO
100 French Verbs - Past Continuous (Vol 2) + AUDIO: The most used verbs conjugated in the Past Continuous tense with AUDIO
100 French Verbs - Past Perfect (Vol 1) + AUDIO: The most used verbs conjugated in the Past Perfect tense with AUDIO
100 French Verbs - Past Perfect (Vol 2) + AUDIO: The most used verbs conjugated in the Past Perfect tense with AUDIO
100 French Verbs - Past Subjunctive (Vol 1) + AUDIO: The most used verbs conjugated in the Past Subjunctive tense with AUDIO
100 French Verbs - Past Subjunctive (Vol 2) + AUDIO: The most used verbs conjugated in the Past Subjunctive tense with AUDIO
100 French Verbs - Present Conditional (Vol 1) + AUDIO: The most used verbs conjugated in the Present Conditional tense with AUDIO
100 French Verbs - Present Conditional (Vol 2) + AUDIO: The most used verbs conjugated in the Present Conditional tense with AUDIO
100 French Verbs - Present Perfect (Vol 1) + AUDIO: The most used verbs conjugated in the Present Perfect tense with AUDIO
100 French Verbs - Simple Past (Vol 1) + AUDIO: The most used verbs conjugated in the Simple Past tense with AUDIO
100 French Verbs - Simple Past (Vol 2) + AUDIO: The most used verbs conjugated in the Simple Past tense with AUDIO
100 French Verbs - Subjunctive Present (Vol 1) + AUDIO: The most used verbs conjugated in the Subjunctive Present tense with AUDIO
100 French Verbs - Subjunctive Present (Vol 2) + AUDIO: The most used verbs conjugated in the Subjunctive Present tense with AUDIO
200 French Verbs - Future + AUDIO: The most used verbs conjugated in the Future tense with AUDIO
200 French Verbs - Future Perfect + AUDIO: The most used verbs conjugated in the Future Perfect tense with AUDIO
200 French Verbs - Indicative Present + AUDIO: The most used verbs conjugated in the Indicative Present tense with AUDIO
200 French Verbs - Past Conditional + AUDIO: The most used verbs conjugated in the Past Conditional tense with AUDIO
200 French Verbs - Past Continuous + AUDIO: The most used verbs conjugated in the Past Continuous tense with AUDIO
200 French Verbs - Past Perfect + AUDIO: The most used verbs conjugated in the Past Perfect tense with AUDIO
200 French Verbs - Present Conditional + AUDIO: The most used verbs conjugated in the Present Conditional tense with AUDIO
200 French Verbs - Present Perfect + AUDIO: The most used verbs conjugated in the Present Perfect tense with AUDIO
200 French Verbs - Simple Past + AUDIO: The most used verbs conjugated in the Simple Past tense with AUDIO
200 French Verbs - Subjunctive Present + AUDIO: The most used verbs conjugated in the Subjunctive Present tense with AUDIO
200 Verbes - Conditionnel Présent + AUDIO: Les verbes les plus utilisés en français conjugués au Conditionnel Présent